There are several approaches to SDI depending on the different types of crops it is applied to and on the useful life of the system, which is related to that of the crop.
Subsurface Drip Irrigation in Woody Crops and its Application
Vine trees and olive trees are the two pioneer crops in Spain and those that use up more cultivated areas of this system worldwide; more than 100,000 hectares planted with the Subsurface Drip Irrigation (SDI) system.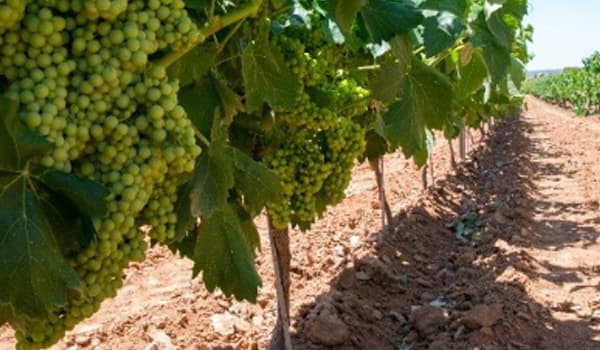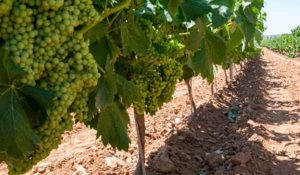 Currently, the crops where most Subsurface Drip Irrigation Systems (SDI) are being implemented with great benefits and yields are nuts, such as almonds, walnuts, hazelnuts and/or pistachios.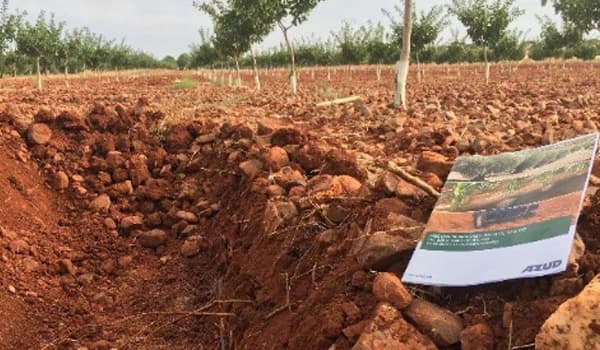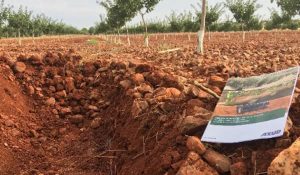 Cherry, peach, apple and pomegranate trees are some of the fruit trees that have been incorporated later, but have made a good start. The same is true for orange and lemon trees in eastern Spain, which also face water shortages, and where SDI is the ideal system to combat this situation.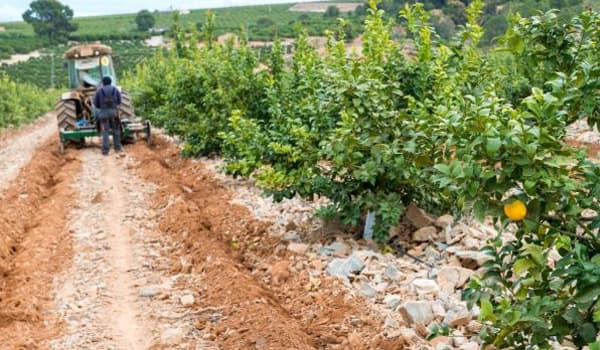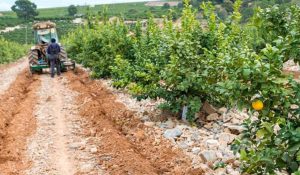 Subsurface Drip Irrigation in extensive crops and its application
Extensive rotational crops and long life installations:
These are long life installations (>20 years) that use irrigation systems such as a very wide emitter pipe, pivot or total sprinkler coverage, where rotations are practised with leguminous plants, cereals, sunflower, and even alfalfa cycles that are then lifted to continue with others.
They are designed to provide total moisture coverage, seed independently from the installation and achieve germination without problems due to the fact that the surface's moisture can reach 100%.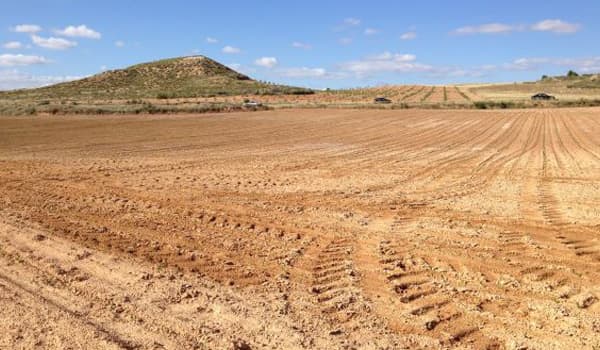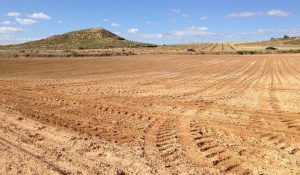 Extensive crops without half-life rotation:
To moisten specific areas of the cultivated soil without seeking emergence, as in corn, asparagus, sorghum, sugar cane, etc.
For crops with a strong root system, such as alfalfa and sugar cane, the use of medium-thickness emitter pipes requires a lower level of investment than in thicker pipes.
Annual horticultural crops:
It is used on thousands of hectares of annual vegetables such as lettuce, tomatoes, potatoes and artichokes. The SDI system in these crops is very simple to implement, it is economical and significantly improves yields.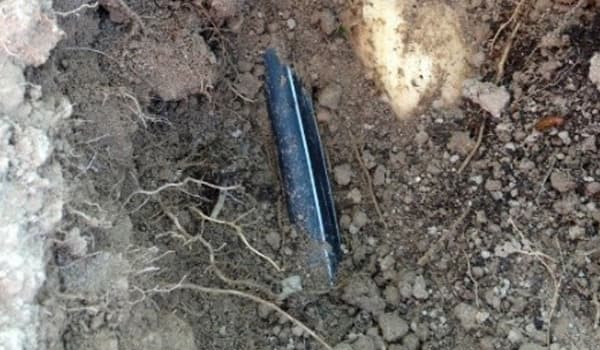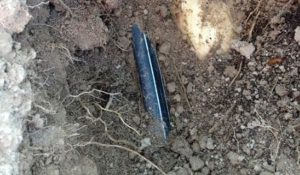 Subsurface Drip Irrigation in gardening and landscaping and its application:
We have many years of experience in placing lawns, hedges, flowerbeds and medians for all types of shrubs and ornamental trees.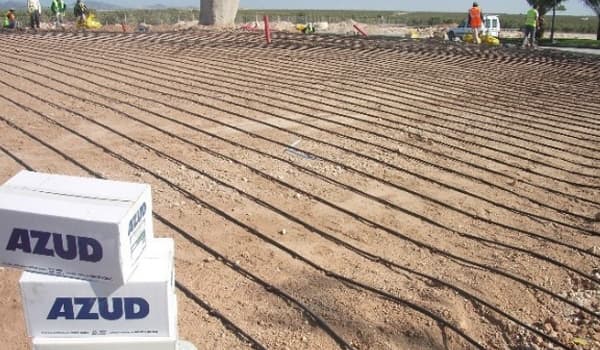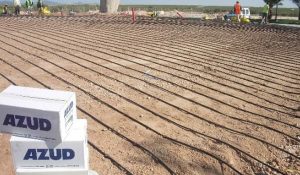 Benefits of Subsurface Drip Irrigation in Current Agricultural Trends
The main advantages of Subsurface Drip Irrigation (SDI) vary depending on the approach to each crop and the growing area, but we can divide them into two blocks of benefits: environmental and cost-effectiveness.
Environmental benefits of SDI:
Water savings: Considering the increasing scarcity of water resources, this is the main advantage of this irrigation system.
Fertiliser savings: The system allows applying the right amount of fertiliser to the plants at the optimum time. This is the best way to optimise fertilisation without contaminating the soil and subsurface aquifers.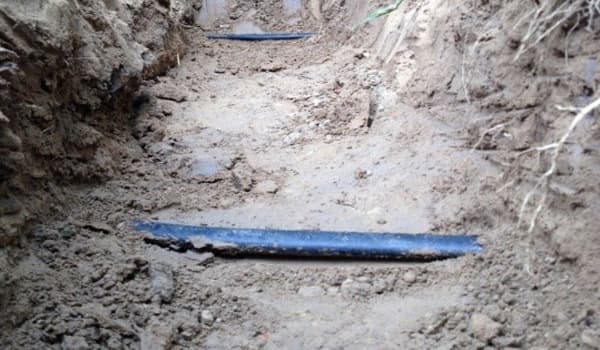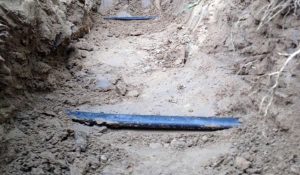 Herbicide savings: Plant cover crop farming is growing and the ability to control weeds is one of the main reasons for choosing SDI, as it makes clean-up work easier without damaging irrigation systems.
Savings in plant-protection products: Deep irrigation reduces moisture at the soil surface, which reduces the use of plant-protection products for crop diseases.
Efficient use of wastewater: The possibility of using these waters with total food guarantee.
Advantages of SDI in terms of profitability:
With SDI, profitability is enhanced by optimising costs and improving production performance. Farmers using AZUD's SDI system show real cost and yield savings data over the years, including:
Water savings of 30-40%.
Fertiliser savings of 10-30%.
Plant-protection treatment methods are used less frequently.
Use of less herbicides.
Reduced maintenance of the installation, because rodents, hunters, etc. interfere less.
Higher yields in the binomial (Kg production / m3 water consumed through the irrigation system).
Other major advantages:
In the case of nuts, since many users prefer to pick the fruit from the ground, Subsurface Drip Irrigation is the only system that can do this without interfering with the process and allows it to be done more efficiently, which is the main reason for its choice.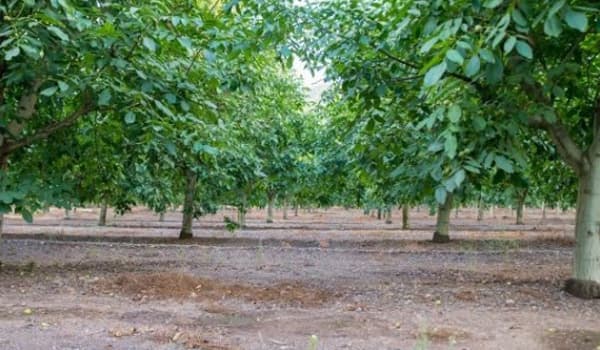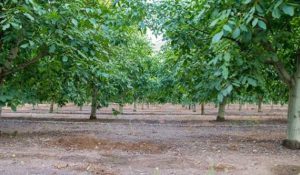 On the other hand, with the rise of organic/ecologic farming and minimum/null always direct farming, the SDI system adapts much better to this type of agriculture as is uses no herbicides, it improves soil structure through capillary irrigation, it can include organic fertilisers, etc.
The development of agricultural technology applied to the system prevents the users' fear of "not seeing the irrigation water".  Developments in irrigation automation and moisture sensors have improved SDI control and management. This allows to keep track of what is happening in the installation, especially in the soil-plant-irrigation system.
Thanks to the development of specific technical products applied to SDI, to the references for thousands of hectares and different crops, to the management of thousands of users worldwide, to the "know-how" of its use by companies such as AZUD and with the trend towards water scarcity, Subsurface Drip Irrigation is positioned as an irrigation system with a long way to go and, in many cases, as the best irrigation alternative.
Do you want to know if Subsurface Drip Irrigation is the best option for your crop?
Learn more about our Subsurface Drip Irrigation solution here.